Kunal Parekh
Co-Founder & CEO
Experience
16 years in Investment Banking and Private Equity
Realising the need and potential of Clean Energy in Emerging Markets, Kunal co-founded MYRA in 2018, after leading capital deployment for several Clean Energy transactions in Asia, Latin America and Africa at Abraaj
His target fund at Abraaj had secured commitments from several development financial institutions and commercial investors
He has worked on over 4GW+ of Projects spanning more than USD 3bn+ in capital commitments
Prior to Abraaj, Kunal worked in Investment Banking focused on Power, Utilities and Energy with Evercore, ABN/AMRO, RBS and CIMB where he focused on M&A advisory, capital raising, debt advisory and capital markets advisory
In an advisory capacity Kunal has advised on more than AUD 6bn of transactions working with some of the largest Energy companies in Asia Pacific
Specifically to Asia, Africa and LatAm – Kunal has struct marquee deals in the solar, wind, hydro and commercial and industrial solar sector and has a firm understanding of the local energy market, investors and macro landscape
Education
Kunal received a Double degree in Engineering and Business with Honors from the University of Technology, Sydney
Kunal also received a Dip. In Engineering Practice from the University of Technology, Sydney and was a gold medalist
He completed an MBA from INSEAD and has done a Dip. In Applied Finance and is a Chartered Account (Australia)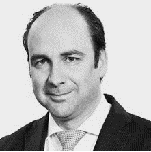 Fabrice Callet
Co-Founder & Board Member
Experience
Moved by his passion of using his +22 years of experience to create positive impact and tackle environmental challenges, Fabrice co-founded MYRA in 2018 after being Head of Product Development for the Thematic Fund Businesses at The Abraaj Group.
Aligned with his ethos, Fabrice joined Abraaj in 2011 where he oversaw business development in North Africa, focusing on Worldwide and European institutions.
As head of Product Development, he directed the conception and development (either by internal growth or external acquisitions) of all new initiatives for Real Assets, Impact and Private Debt funds. Leveraging on his experience, he also provided Strategic Recommendations and Investment Proposals to the Group's Executive Committee.
Prior to Abraaj, Fabrice worked in Societe Generale, where his last role was Managing Partner for emerging markets funds in the bank's Private Equity arm, leading landmark transactions like the sale of legacy emerging markets portfolio to The Abraaj Group.
Throughout his career, Fabrice has worked with diverse teams and in different geographies, raising funds and connecting with International Investors to capture value creation and seize opportunities available in Emerging Markets.
Education
Fabrice studied at Université Pantheon Assas, where he received two Master degrees specialised in Corporate Finance, Banking, and Financial Markets.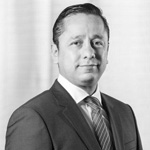 Daniel Ceniceros
Head of Latin America
Daniel oversees MYRA's business in Latin America and oversees operational performance of MYRA's Projects globally
Daniel has more than 18 years of experience across Business Development, Operations and Maintenance, Regulation and Investments in the power sector having worked with premier energy companies including Iberdrola, Intergen, Abengoa and AES and participated in over 9GW+ of operational projects (thermal and clean energy)
Daniel holds a BSc in Electronics Engineering and an MBA from University of Phoenix

Alejandro del Castillo
Vice President
Business Development, LatAm
Alejandro leads the Business Development for MYRA in LatAm, having on a proprietary basis secured most of the pipeline in the region
He is closely involved in the analysis of new project opportunities and managing the relations with developers
Alejandro has worked during the past 10 years implementing technology solutions / businesses for security and energy focused clients
Alejandro holds a B.A. degree in Universidad Anahuac Mexico City, Mexico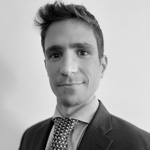 Pedro Parra, CFA
Senior Associate
Pedro supports the financing structuring and financial modeling for MYRA's operations in LatAm and provides oversight on the project finance operations and modelling for MYRA's Projects in other target markets
Prior to MYRA Pedro focused on Project Finance at Zuma (an ACTIS Platform) and NAFIN
Pedro has participated in the financing of c. 2GW of projects and USD 2bn+ in infrastructure and corporate facilities syndicating deals, and as sole lender
Pedro holds a BSc in Finance and Economics

Oscar Velazquez
Senior Analyst
Oscar focuses on the overall technical viability and bankability of our Projects in Latin America and brings a strong suit of operational and project finance capabilities to the regional team
Prior to MYRA, Oscar honed his skills at Canadian Solar and Iberdrola Oscar holds a MA in Economics and Financial Engineering and a BS in Mechanical Engineering, both from Universidad de La Salle

Preshit supports transaction execution in Asia with a core focus on India. Dealing closely with lenders, developers and EPC contractors as MYRA advances its portfolio in India and more broadly the region
Prior to MYRA, Preshit was in the Strategy team at Clean Max Solar (a Walburg Pincus backed entity)
Preshit has completed his Chemical Engineering at IIT Bombay and is a CFA candidate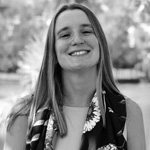 Catarina Vila Luz
Analyst
Catarina is focused on leading the financial modeling aspects of several of our notable deals across India, Vietnam and Mexico. She has a thorough understanding of the power sector in each of these markets and supports the wider team in due diligence, term sheet negotiations and financial modeling
She holds a MSc in International Management from CEMS, and a MSc in Finance and BSc in Management from Nova School of Business and Economics. She is also a CFA candidate